Film Language Tag: whip pan
A pan that is so fast the background details become blurred and generally unrecognizable. A whip pan can be used to move quickly from one subject to another without a cut, to hide a cut between two shots, or as a transition from one scene or location to another. Whip pans are often used to show two scenes that are happening simultaneously, as if the camera were showing one scene then moved very fast to a second location to show a new scene unfolding at that same time. Kroon, R. W. A/V a to z: An encyclopedic dictionary of media, entertainment and other Audiovisual terms. McFarland, 2014.
12 Film Clips
2 Series Clips
Data Takes Over
"Brothers", Star Trek: The Next Generation: Season 4, Episode 3
With his homing signal activated, Data takes control of the USS Enterprise and blocks the crew from stopping him.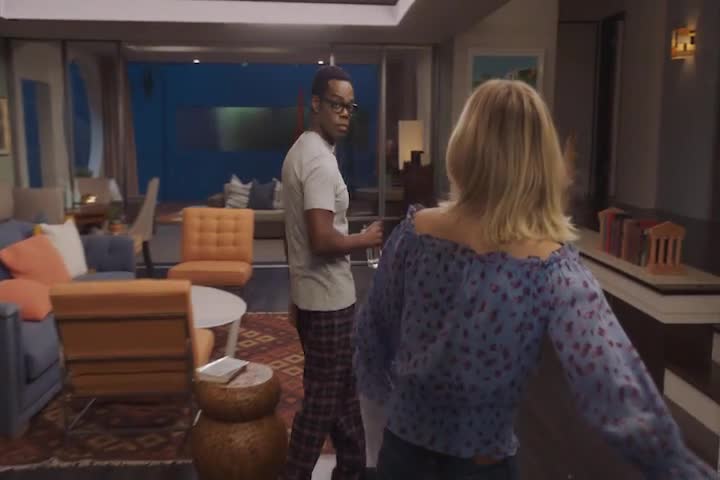 Athens and Paris
"Whenever You're Ready", The Good Place: Season 4, Episode 13
Eleanor takes Chidi to his favorite international spots to prevent him from leaving the good place.