Film Language Tag: Qawwali
An energetic musical performance of Sufi Muslim poetry that aims to lead listeners to a state of religious ecstasy—to a spiritual union with Allah (God). Gorlinski, Virginia. "Qawwali." Encyclopædia Britannica, 5 June 2018.
1 Film Clips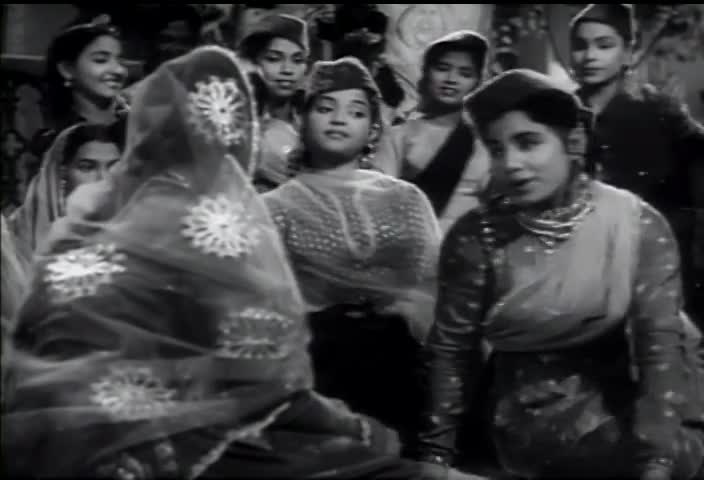 Pyare (Rehman Khan) spys on Jameela (Waheeda Rehman) and the other unveiled women attending a birthday party held by his sister, while they sing a knowing song about men who take peeks at unveiled women, sung by playback singers Asha Bhosle and Shamshad Begum.
0 Series Clips