Chaudhvin Ka Chand
चौदहवीं का चाँद (1960)
The setting is the city of Lucknow in northern India, where Islamic culture flourished. Two of the three best friends who live in this city have fallen in love with the same woman named Jameela unknowingly. Aslam and Nawab are the two friends caught in this love triangle. Written by Anonymous Nawab Pyare Mian gets a close look at a stunning woman in a busy market place, and is left stunned by her beauty. Unable to get her out of his mind, he asks his friends, Shedad and Aslam, for assistance. Then to Nawab's delight he spots her at his sister's birthday celebration, and asks Nasibhan to find out who she is. After a few misunderstandings, he does find out her name, which is Jameela. But the problem is that his friend, Aslam, has also fallen for her, and the friends will have to make sacrifices for each other, then after that the decision will be Jameela's to decide who to chose for her life-partner.
3 Kinolab Clips
Pyare (Rehman Khan) spys on Jameela (Waheeda Rehman) and the other unveiled women attending a birthday party held by his sister, while they sing a knowing song about men who take peeks at unveiled women, sung by playback singers Asha Bhosle and Shamshad Begum.
Duration: 00:05:54
Timestamp: 00:17:46
Contributor: Jane Nealey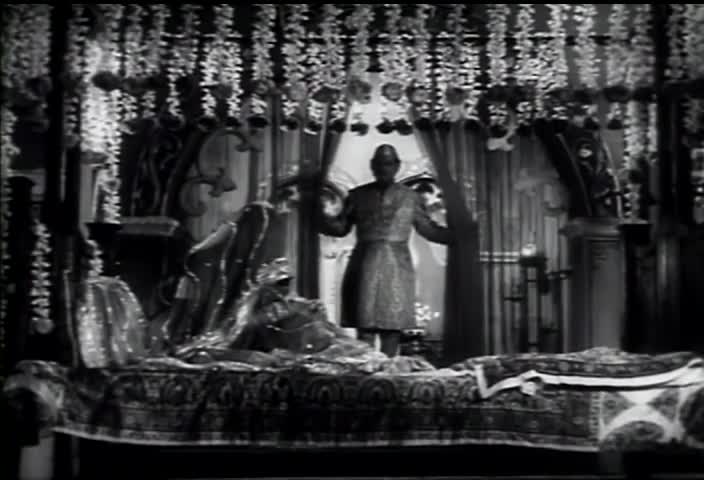 On Aslam (Guru Dutt) and Jameela's (Waheeda Rehman) wedding night, he gets her to unveil herself to him for the first time.
Duration: 00:01:46
Timestamp: 00:48:28
Contributor: Jane Nealey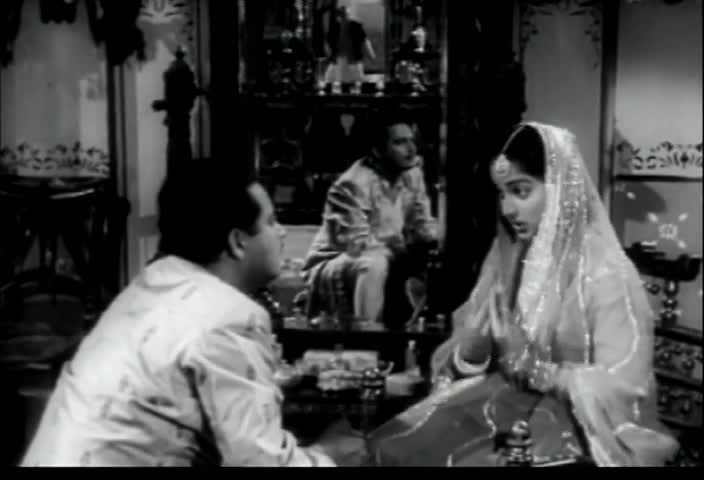 Pyare (Rehman Khan) comes to Aslam's (Guru Dutt) house to find him and happens upon a moment between Aslam and Jameela (Waheeda Rehman), making him realize that Jameela is in fact the woman that he saw at the beginning of the film, who he thought he was marrying.
Duration: 00:02:49
Timestamp: 02:33:02
Contributor: Jane Nealey