Film Language Tag: Islamicate architecture
Islamicate, as defined by Mukul Kesavan, is a descriptor for aspects related to cultures generally regarded as "Islamic," but are separate from the religion of Islam. This architecture style is frequently signified by features such as scalloped arches or onion domes. Kesavan, Mukul. "Urdu, Awadh, and the Tawaif: the Islamicate Roots of Hindi Cinema." Forging Identities: Gender, Communities and The State in India, Edited by Zoya Hasan, Westview Press, 1994, pp 244-257.
2 Film Clips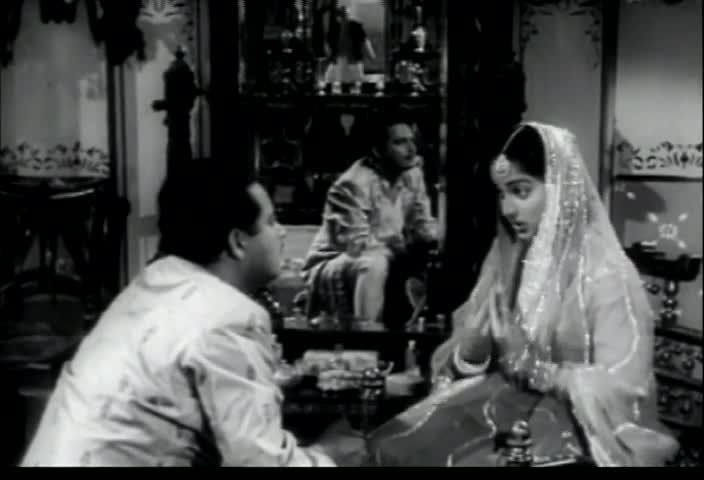 Pyare (Rehman Khan) comes to Aslam's (Guru Dutt) house to find him and happens upon a moment between Aslam and Jameela (Waheeda Rehman), making him realize that Jameela is in fact the woman that he saw at the beginning of the film, who he thought he was marrying.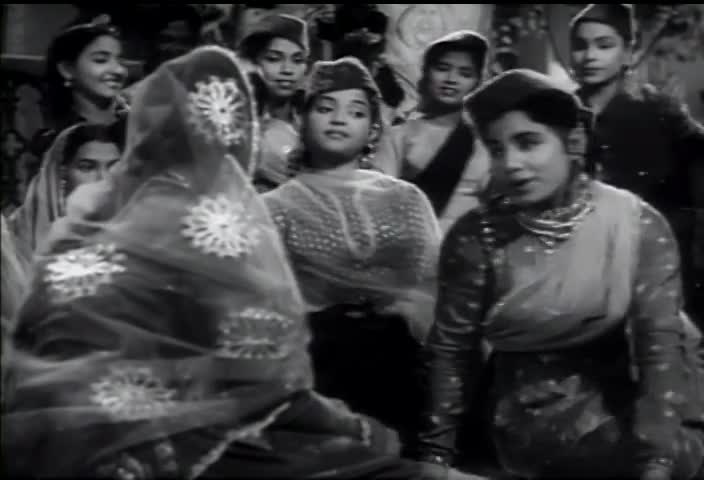 Pyare (Rehman Khan) spys on Jameela (Waheeda Rehman) and the other unveiled women attending a birthday party held by his sister, while they sing a knowing song about men who take peeks at unveiled women, sung by playback singers Asha Bhosle and Shamshad Begum.
0 Series Clips