Cheyenne Autumn (1964)
A reluctant cavalry Captain must track a defiant tribe of migrating Cheyenne.
3 Kinolab Clips The opening sequence of the film, narrated by James Stewart, depicts life on the Cheyenne reservation in 1964.
Duration: 00:02:28
Timestamp: 00:03:40
Contributor: Aurelise Hernandez
Captain Wessels (Karl Maden) is notified that government officials will not be arriving to provide relief to the Cheyenne tribe after a year of waiting for Federal aid. Deborah Wright (Caroll Baker), a school teacher, implores the captain to remind the government of their promise. The tribe proceeds to leave.
Duration: 00:02:27
Timestamp: 00:15:48
Contributor: Aurelise Hernandez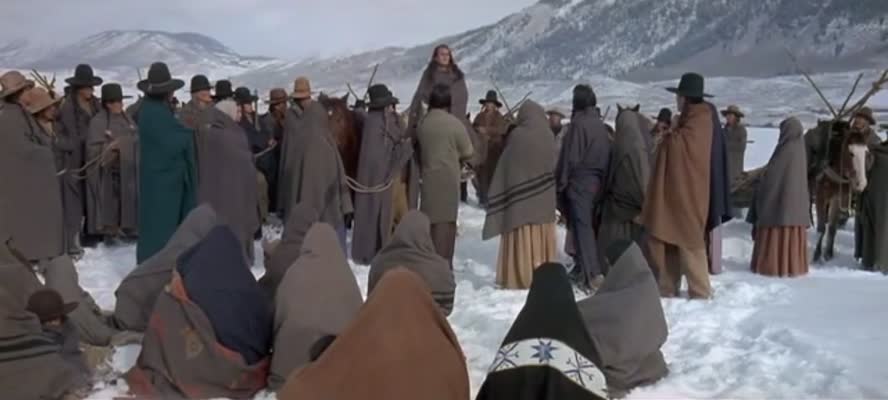 With the coming of winter, the Cheyennes split into two groups: half continue their journey with Red Shirt (Sal Mineo); the other half with Little Wolf (Ricardo Molteban) surrender to the brutal Captain Wessels (Karl Malden) at Fort Robinson.
Duration: 00:01:53
Timestamp: 01:54:34
Contributor: Aurelise Hernandez