Killer Klowns from Outer Space (1988)
Aliens disguised as clowns crash land on Earth in a rural town to capture unsuspecting victims in cotton candy cocoons for later consumption.
2 Kinolab Clips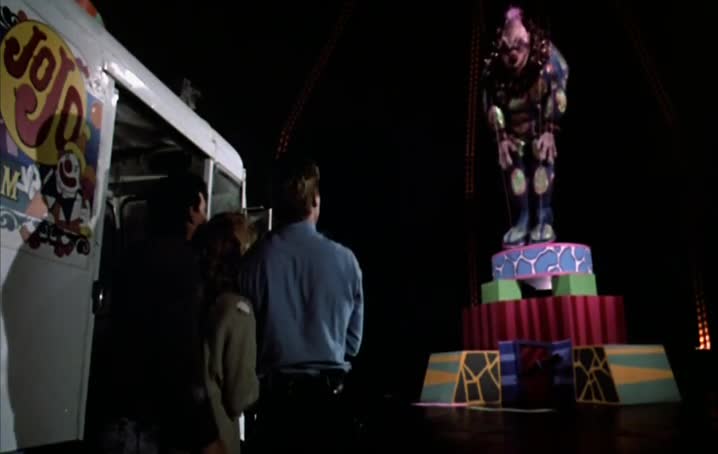 Mike (Grant Cramer),Debbie (Suzanne Snyder) and Dave (John Allen Nelson) run into Jojo the Klownzilla while trying to escape the clown UFO.
Duration: 00:04:10
Contributor: Gavin McLeod
Mike (Grant Cramer) and Debbie (Suzanne Stone) come across a strange circus in the woods and decide to investigate.
Duration: 00:06:26
Timestamp: 00:12:30
Contributor: Gavin McLeod