Dogman (2018)
Marcello, a small and gentle dog groomer, finds himself involved in a dangerous relationship of subjugation with Simone, a former violent boxer who terrorizes the entire neighborhood. In an effort to reaffirm his dignity, Marcello will submit to an unexpected act of vengeance.
3 Kinolab Clips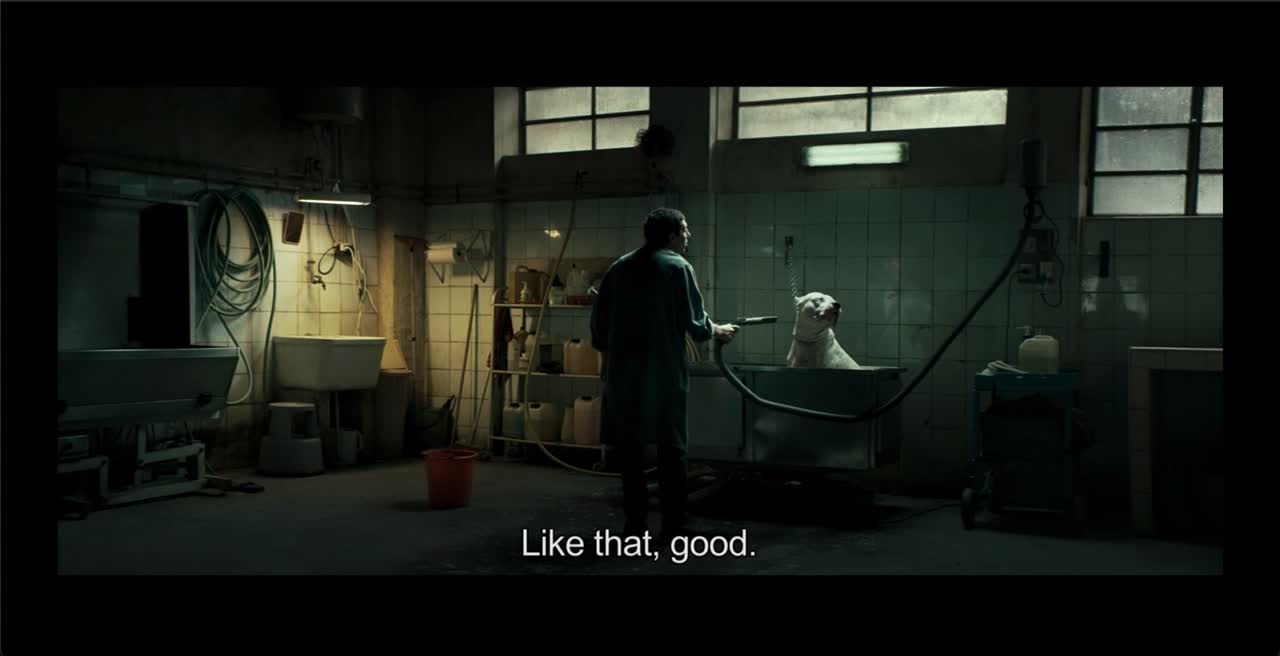 At a dog grooming shop, we are introduced to Marcello, who is attempting to give an aggressive dog a bath.
Duration: 00:02:12
Timestamp: 00:01:15
Contributor: Jacob Maren
As Marcello's daughter visits his his grooming shop, Simone stops by to pick up some cocaine.
Duration: 00:02:41
Timestamp: 00:05:59
Contributor: Jacob Maren
Marcello tricks his bully, Simone, by putting him in a cage. When Simone realizes that he tricked him, he becomes out of control like a dog.
Duration: 00:02:54
Timestamp: 01:22:43
Contributor: Jacob Maren