The Lonedale Operator (1911)
A young woman takes over her sick father's role as telegraph operator at a railway station, and has to deal with a team intent on train robbery.
2 Kinolab Clips
The engineer pays a visit to his sweetheart, the operator's daughter.
Duration: 00:02:20
Timestamp: 00:01:13
Contributor: Allison Cooper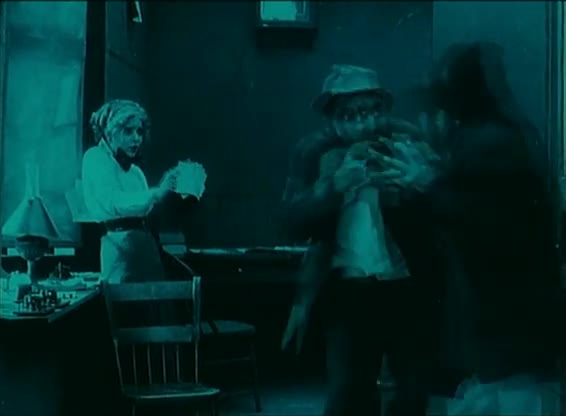 The engineer comes to the rescue as the operator's daughter cannily defends herself against would-be thieves.
Duration: 00:04:42
Timestamp: 00:12:05
Contributor: Allison Cooper