Film Language Tag: social blocking
The arrangement of characters to accentuate relations among them. Corrigan and White, The Film Experience: An Introduction, 5th ed.
78 Film Clips
2 Series Clips
Captain Kirk (William Shatner) and his crew realize that the group that they picked up – led by Dr. Sevrin (Skip Homeier) – have taken control of the ship.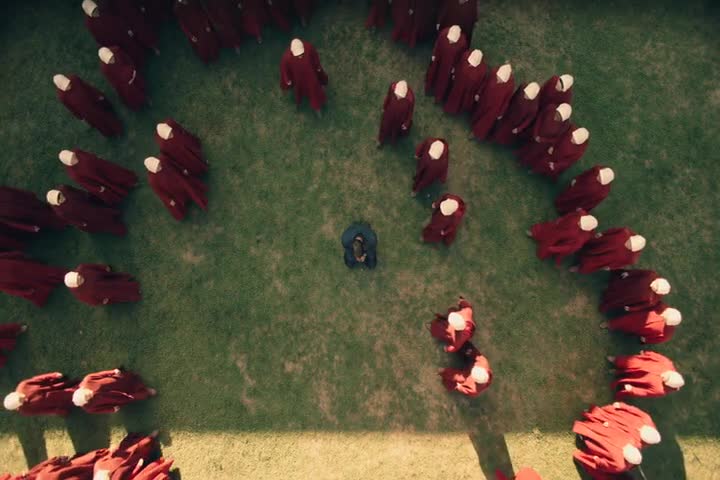 Gilead Executes a Rapist
"Offred", The Handmaid's Tale: Season 1, Episode 1
June (Elisabeth Moss) and the rest of the handmaids gather in the square to witness and participate in a grisly action as Aunt Lydia (Ann Dowd) commands the women to kill an accused rapist who sexually assaulted a fellow handmaid.