Film Language Tag: act 4 (four-act structure)
Act 4 of a television episode, especially dramas, resolves the problems, sometimes leaving the narrative open and sometimes leaving it closed depending on the series's relationship to episodic form. Adapted from Newman, Michael Z."From Beats to Arcs: Toward a Poetics of Television Narrative." The Velvet Light Trap. Number 58. Fall 2006. Pp. 16-28.
0 Film Clips
1 Series Clips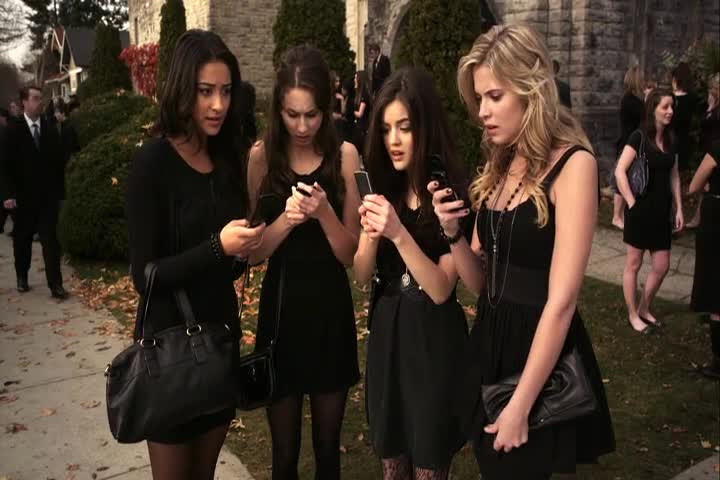 Alison's Funeral
"Pilot", Pretty Little Liars: Season 1, Episode 1
The community widely gathers to pay their last respects to Alison (Sasha Pieterse). The main four girls regroup (Troian Bellisario, Ashley Benson, Lucy Hale, Shay Mitchell) and receive a text from A.