Film Language Tag: laugh track
Laughter, sometimes with applause, added to a program that was (or was supposedly) recorded before a live audience. A laugh track gives the impression that the material was better received than it actually was or that the audience was larger than it really was. Generally limited to televised comedy programs, especially situation comedies. Adapted from Kroon, R. W. A/V a to z: An encyclopedic dictionary of media, entertainment and other Audiovisual terms. McFarland, 2014.
0 Film Clips
3 Series Clips
Monica (Courteney Cox) voices her frustration with Phoebe (Lisa Kudrow), Chandler (Matthew Perry), Joey (Matt LeBlanc), and her brother Ross (David Schwimmer), over man's unsavory tendencies. Rachel (Jennifer Aniston) cuts up her credit cards after being persuaded by her friends.
The titular Friends comfort Ross (David Schwimmer) after his marriage ends. His sister Monica (Courteney Cox) gives him advice as her friend Rachel (Jennifer Anniston) suddenly appears.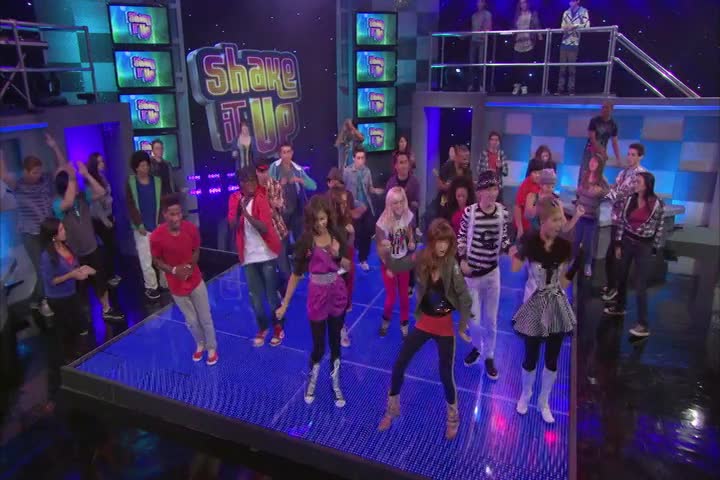 CeCe (Bella Thorne) and Rocky (Zendaya) audition for a once-in-a-lifetime opportunity to be background dancers for Shake It Up Chicago.