Film Language Tag: mask
1. The black border surrounding a theatrical motion picture screen. The border can be adjusted within certain limits (sides in/out, top and bottom up/down) to accommodate movies with different aspect ratios, making the screen fit the image. 2. A matte that creates an image with a specific shape (such as simulating the view through binoculars) or aspect ratio (such as the image mask in a camera, printer, or projector aperture plate). 3. A matte used in the creation of a composite image. v. 4. To crop an image. 5. To obscure something, such as bleeping out profanity or pixelating nudity in a television broadcast. 6. To obscure another actor unintentionally. Kroon, R. W. A/V a to z: An encyclopedic dictionary of media, entertainment and other Audiovisual terms. McFarland, 2014.
2 Film Clips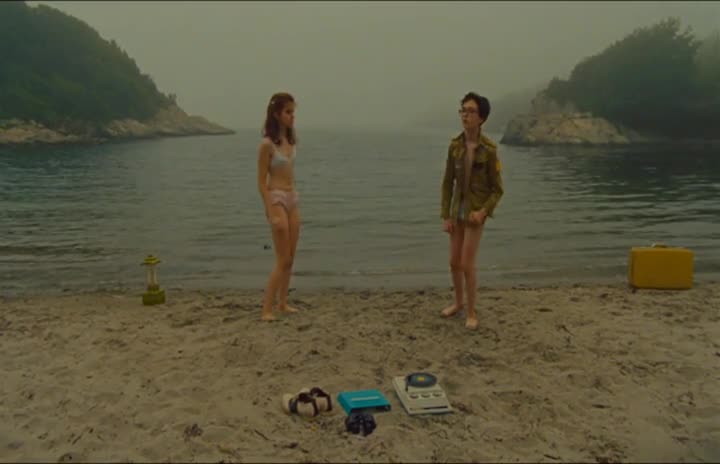 Sam and Suzy have arrived at their destination, a small beach named Mile 3.25 Tidal Inlet, and they spend the day listening to music, talking, and dancing.
Sam and Suzy, now together, remember their first meeting at the church's production of "Noye's Fludde."
0 Series Clips