Film Language Tag: reverse angle
The opposite angle from the one previously shown, preferably without violating the 180° rule. Often used when one shows the two sides of a conversation in alternating over-the-shoulder shots or when one shows a character enter a building from the outside then showing that same character passing through the doorway from the inside. Kroon, R. W. A/V a to z: An encyclopedic dictionary of media, entertainment and other Audiovisual terms. McFarland, 2014.
3 Film Clips
After learning that Flike has escaped under Maria's watch, Umberto searches for him at the dog pound.
The death and supposed suicide of Rupa during the opening credit sequence.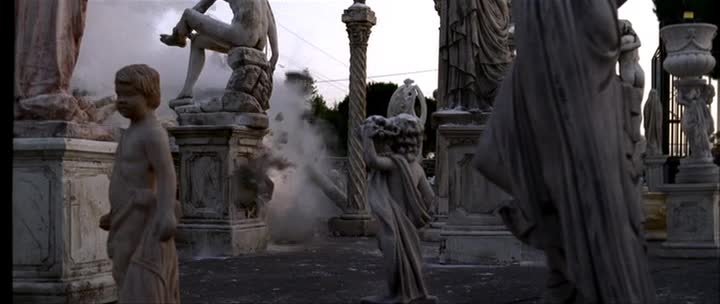 The Camorra exacts revenge on Pasquale and his Chinese associates.
0 Series Clips