Film Language Tag: set piece
An extensive scene or sequence in which several plot elements are brought to a climax and resolved. Kuhn, Annette and Guy Westwell. A Dictionary of Film Studies. Oxford UP, 2012.
3 Film Clips
As Ron witnesses Flip's initiation into the KKK, the students of Colorado College's Black Student Union learn about the 1916 lynching of Jesse Washington from an eyewitness.
Coffin Ed Johnson (Raymond St. Jacques) and Deke O'Malley (Calvin Lockhart) fight in the prop room of the Apollo Theater.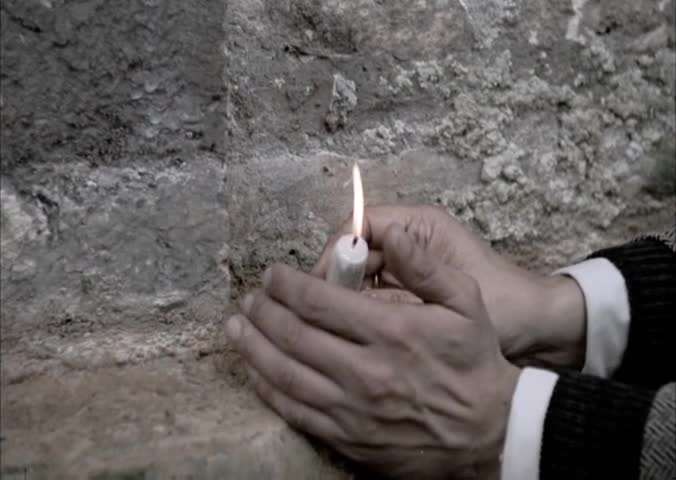 Andrei (Oleg Yankovsky) crosses the drained baths with a lit candle and collapses.
0 Series Clips