Film Language Tag: establishing sound
Sound track equivalent of an establishing shot - sounds that characterize the physical space of a scene at its beginning. Rick Altman's term. Buhler, James and David Neumeyer. Hearing the Movies: Music and Sound in Film History. Oxford UP, 2015.
9 Film Clips
1 Series Clips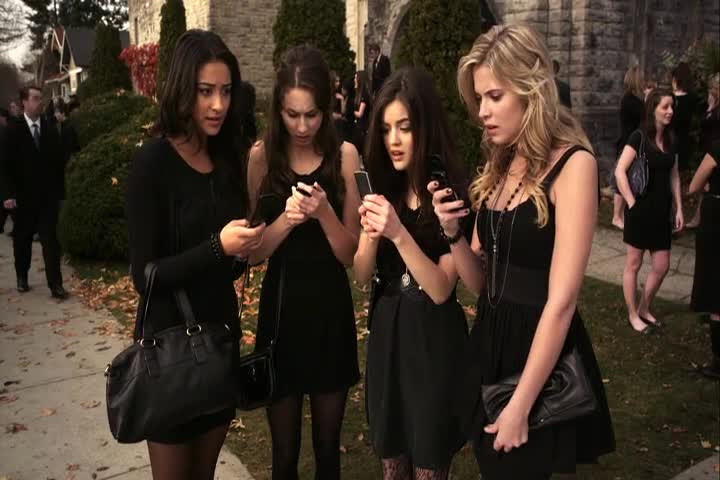 Alison's Funeral
"Pilot", Pretty Little Liars: Season 1, Episode 1
The community widely gathers to pay their last respects to Alison (Sasha Pieterse). The main four girls regroup (Troian Bellisario, Ashley Benson, Lucy Hale, Shay Mitchell) and receive a text from A.