Young Frankenstein (1974)
A young neurosurgeon inherits the castle of his grandfather, the famous Dr. Victor von Frankenstein. In the castle he finds a funny hunchback, a pretty lab assistant and the elderly housekeeper. Young Frankenstein believes that the work of his grandfather was delusional, but when he discovers the book where the mad doctor described his reanimation experiment, he suddenly changes his mind.
2 Kinolab Clips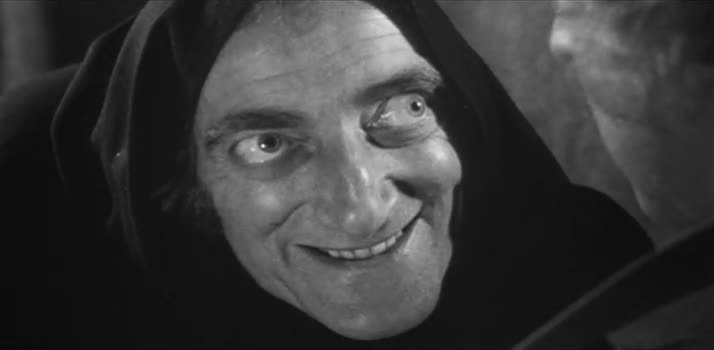 Frederick (Gene Wilder) arrives in Transylvania and meets the hunchback Igor (Marty Feldman) and his new lab assistant, Inga (Teri Garr) on his way to the castle he inherited from his infamous grandfather Victor Frankenstein.
Duration: 00:02:56
Timestamp: 00:15:04
Contributor: Gavin McLeod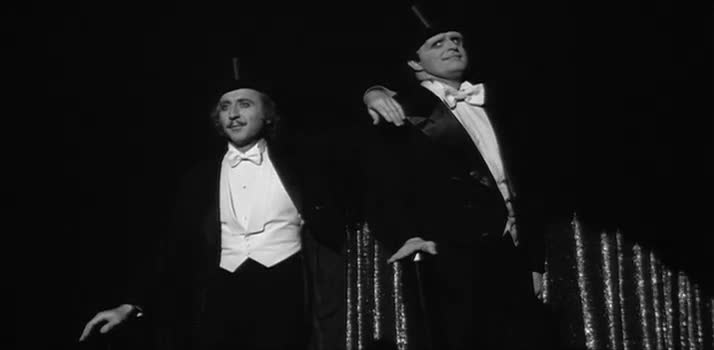 Frederick (Gene Wilder) and his Monster (Peter Boyle) put on a classy dance performance to "Putting' On the Ritz" until the crowd gets rowdy and things go south.
Duration: 00:06:49
Timestamp: 01:16:40
Contributor: Gavin McLeod